This November, I travelled back to Anchorage, Alaska for holiday portraits with my long-time clients. The Bandy family was one of ten families to very quickly reserve a spot in August when I announced my travel dates. We've been working together since their first daughter's newborn session, and I've watched each of these kiddos grow so much. When I missed the arrival of their youngest it broke my heart a little bit, but I got to meet her during their holiday session. My trip to Alaska wouldn't have been complete without these folks. They left me at the studio with a very happy heart. Playing with these little guys again was so much fun!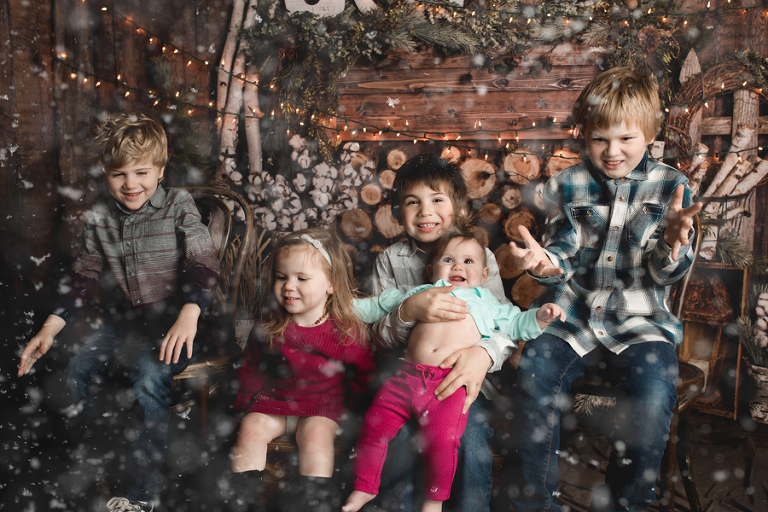 Don't miss the fun next year!
Holiday mini-sessions begin booking in August, and sell out quickly. I do not overbook my holiday season, so that I can offer my best to those who choose to work with me. If you don't want to miss next year's mini-sessions, sign up for my MAILING LIST to stay up to date on special events, opportunities, and availability.
This year, I was able to offer Christmas sessions both in Las Vegas and in Eagle River, Alaska. My VIP clients have already asked for a return trip to Alaska next year, and I'll try my best to make that happen. Join the group and stay in touch for your best shot and hearing any news of travel sessions.