Joanie's maternity session was my last maternity session before taking maternity leave for our little boy this summer, and it was such a beautiful session. Oh boy, was it hot out at Valley of Fire in June. We both paced ourselves as we walked to picturesque locations not too far off the roadways of the Nevada State Park. This park provided such a variety of options for maternity photos. Joanie wore a pink Valerie gown from Sew Trendy Accessories, as she intended to take advantage of my maternity dress trade-in program. Pink isn't a go-to color for my Valley of Fire sessions, but you'd be surprised at how easy it was to find areas of the park that complimented her gown choice. While some areas of Valley of Fire are deep red with petroglyphs etched into the rock, other areas feature pastel sandstone waves that are perfect for a feminine gown like this one. Joanie brought striking looks to here maternity session, with romantic curls and full make-up. It's so nice for moms to be able to get fancied up now and then, and Joanie went all out. She looked absolutely amazing, and she rocked her look confidently. This was such a fun session, and I cannot wait to meet her September baby.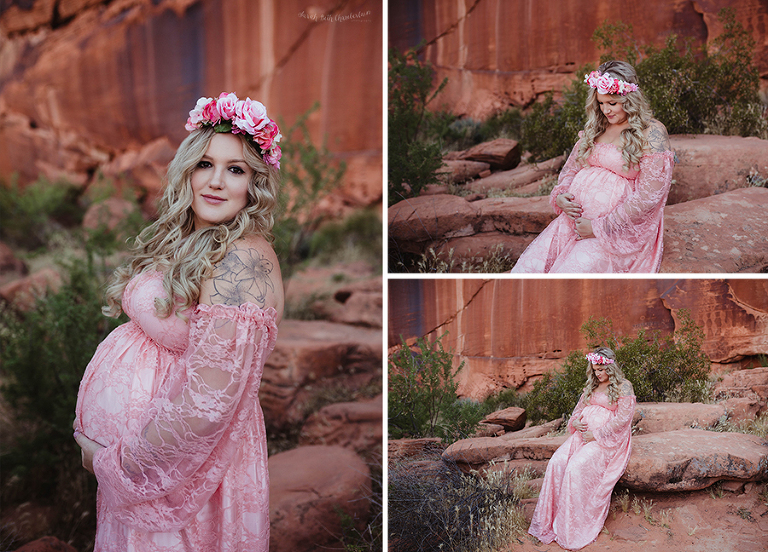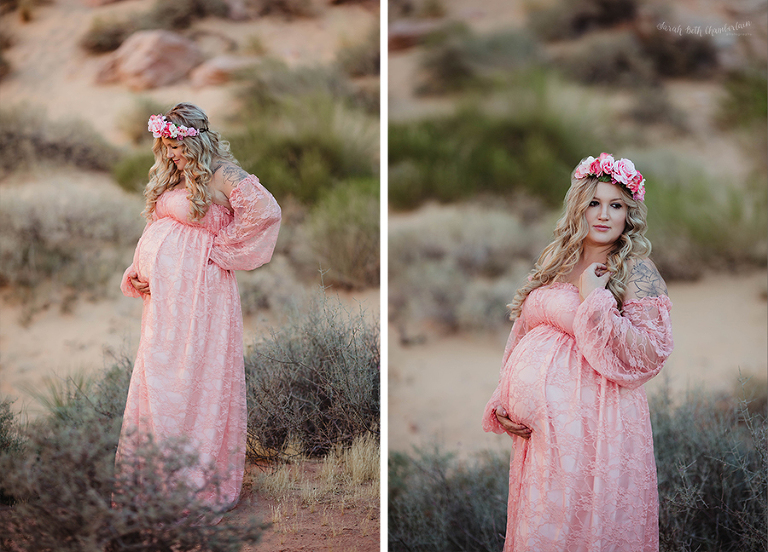 I am currently booking newborn due dates, family, baby, maternity, and cake smash photo sessions into Spring 2020. Booking your newborn session early gives us time to plan for a beautifully artistic newborn gallery that you can be proud of.
Contact me to book your session today! Join the vip group to stay up to date on model session opportunities, special events, and availability.
Are you looking for a Las Vegas photographer? There are so many styles and experiences to be found, but finding a photographer who is right for you and will take great care of you through the process can be a challenge. I have put together a guide to help you select a great newborn photographer. If you ask these questions, you're sure to find a safe, artistic, and reliable newborn photographer for this important time in your life. Remember, you only have one chance to capture amazing newborn portraits.
LAS VEGAS NEWBORN PHOTOGRAPHER | BIRTH PHOTOGRAPHER | VIDEOGRAPHER | BIRTH FILM | MATERNITY PHOTOGRAPHER | FAMILY PHOTOGRAPHER | PORTRAIT STUDIO | BABY PHOTOGRAPHER | PREGNANCY PHOTOS | BIRTH VIDEOGRAPHER | NEWBORN PORTRAITS | BABY PHOTOS | SOUTHERN NEVADA FAMILY PHOTOGRAPHER