As a birth photographer, I am blessed to witness some of the most tender moments along with the incredible power of mothers in labor. While doing all that hard work, it's hard for moms to savor the beauty and sentiments of it all, but I see it. Every birth I've photographed has been vastly different from the others, but each mother leaves me wowed. Moms, you deserve to have this memory for always. Let me immortalize those moments, and record them for you to relive as your child grows.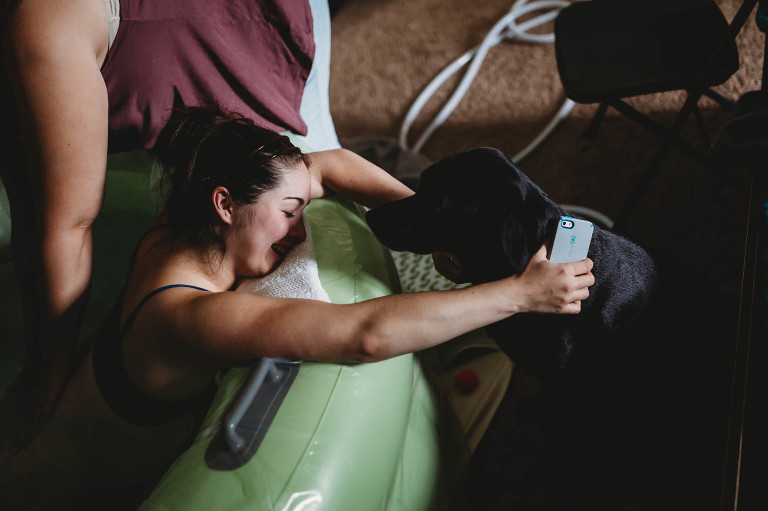 When you hire me to be your birth photographer, you are gaining a labor team member. We will meet well in advance of your due date to go over your birth plan and get to know each other. It is so important to have a birth photographer that you are comfortable with and trust to be a positive member of your birth team. I will be on call from your 38th week of pregnancy through the 42nd. When the big day comes, I have my clients give me a heads up early on and then call me in when they are approaching active labor. I'll be right there with you through delivery and in the hour that follows.
My goal in photographing your labor and the birth of your little one, is to capture all of the little details of this day. Siblings playing, doggie doulas offering support, labor coaches loving on mom, and of course MOM. All of these little pieces make the memory. We will discuss your hopes and dreams for your birth photography at your consultation, but know that I try my best to just take it all in.
If you are interested in booking a birth story session with me, please contact me as early as you can. Second trimester contact is recommended.
Save
Save
SaveSave
SaveSave