It was such an honor to capture Harper and Hadley's twin newborn session. Leysa and Bryan had planned with me several months ahead, so I had time to style pretty, coordinated sets for their first photos together. Leysa asked for neutrals, a little pink, cozy baskets, and whatever else I thought would be nice for twin girls. She fully trusted my creative styling, so it was fun to put together these twin sets for the girls.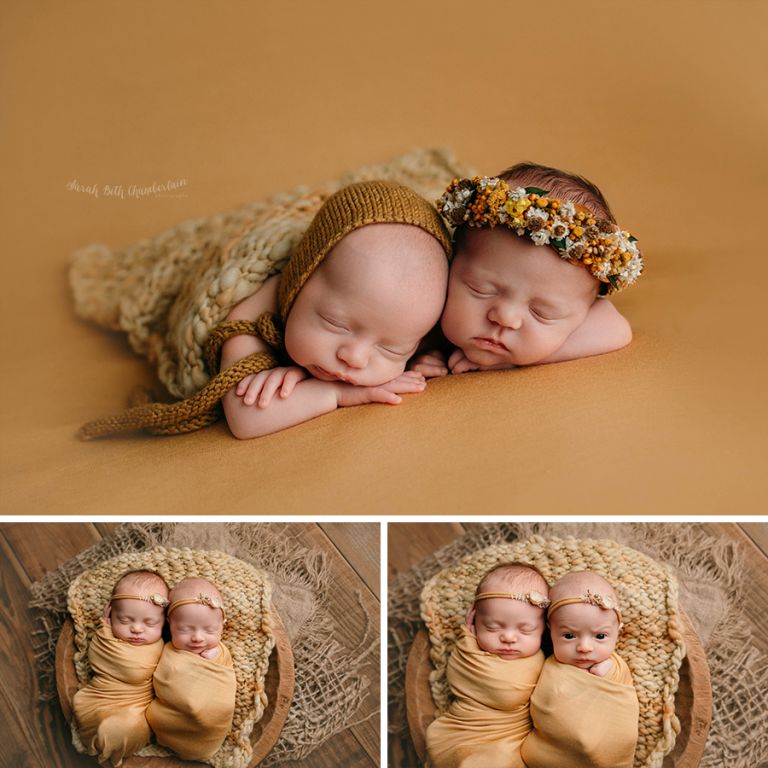 One of the neat things about twin newborn sessions, is observing the different, little personalities that twins seem to have from birth. Harper was pretty chill and sleepy as long as she was cozy and clean. Hadley was sleepy as well, but showed so much expression for a brand new baby. Her silly faces and smiles had her parents and I giggling throughout the session. These little girls were a delight to cuddle and pose in my studio.
I am currently booking Spring & Summer 2022 newborn due dates, family, baby, and maternity photo sessions. Booking your newborn session early gives us time to plan for a beautifully artistic newborn gallery that you can be proud of. 
Contact me to book your session today! 
Are you looking for a Northeastern Mississippi Newborn Photographer? There are so many styles and experiences to be found, but finding a photographer who is right for you and will take great care of you through the process can be a challenge. I have put together a guide to help you select a great newborn photographer. If you ask these questions, you're sure to find a safe, artistic, and reliable newborn photographer for this important time in your life. Remember, you only have one chance to capture amazing newborn portraits.
Mississippi Newborn Photographer | Family Photographer | Maternity Photographer | Baby Photographer | Cake Smash Photographer | Family Videography | Filmmaker | Custom Framing | Farmhouse Frames | Wood Prints | Professional Prints | Family Heirlooms