When clients ask me what props to bring to their newborn session, I typically tell them that they do not need to bring anything except what they need to care for their infant. Every prop, outfit, headband, or other styling piece is provided. I have a particular esthetic to my newborn photography, and have all of the items that we need to create artful newborn portraits. The exception to that, is when parents wish to include a special item or family heirlooms in their photoshoot. These types of props add meaningful details to your portraits.
Now, you might be wondering what is considered a family heirloom. If the article you'd like to bring to your session has been in the family for generations, tells a special story about your family or baby, is an iconic piece of your family's culture, or symbolizes something important about you or your child, that item adds meaning to your portraits. If it was simply a baby shower gift, such as a crochet costume or hat, and you just want to include it because you feel obligated to Aunt Jane, leave it at home. You can always snap some cute cell phone photos of that outfit to show how grateful you are to the gift giver. But more often than not, those treasured outfits are a little too big for baby when you come in for the newborn session, and aren't ideal for the process of creating timeless newborn portraits.
I have had clients bring in really neat family heirlooms over my many years in newborn photography work, that have added wonderful detail to their newborn portraits. A few have even brought something along to a family portrait session. To help you formulate a concept of what personal props add meaning to a session, I've compiled a few of my favorite client-provided props. These family heirlooms add extra special meaning to their baby's newborn photography, and aren't overly distracting from our star, the baby. And because they fit nicely into my style of newborn photography, the resulting portraits are beautiful works of art to be treasured by their family.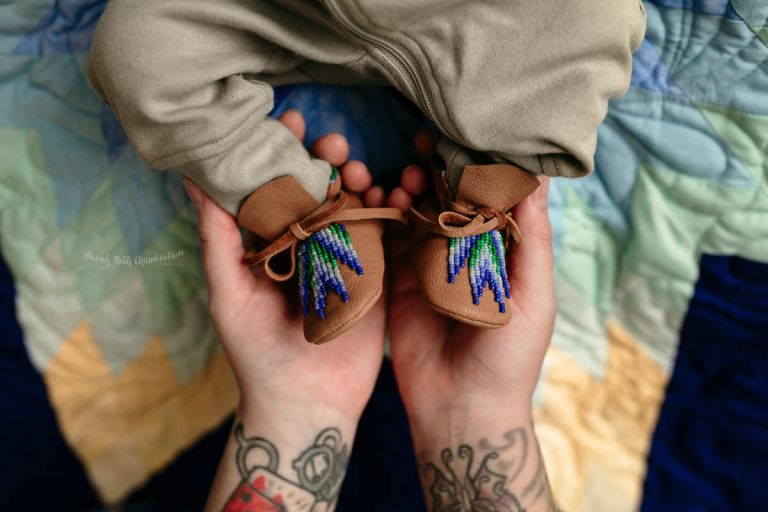 ---
I am currently booking family, maternity, and newborn session dates into Spring 2023. Booking your newborn session early gives us time to plan for a beautifully artistic newborn gallery that you can be proud of. 
Contact me to book your session today! 
Are you looking for a Northeastern Mississippi Newborn Photographer? There are so many styles and experiences to be found, but finding a photographer who is right for you and will take great care of you through the process can be a challenge. I have put together a guide to help you select a great newborn photographer. If you ask these questions, you're sure to find a safe, artistic, and reliable newborn photographer for this important time in your life. Remember, you only have one chance to capture amazing newborn portraits.
Mississippi Newborn Photographer | Family Photographer | Maternity Photographer | Baby Photographer | Cake Smash Photographer | Family Videography | Filmmaker | Custom Framing | Farmhouse Frames | Wood Prints | Professional Prints | Family Heirlooms